8 ideas for children's storage
As every parent knows, keeping a child's room tidy is a futile task. Toys for younger children seem to consist of hundreds of plastic pieces, which get smaller as your child gets bigger. Art supplies, books, soft toys – everything soon spreads across the room, and as they approach their teens you can add in clothes and accessories too.
However, there are some great storage solutions to help you keep things under control, as much as possible, no matter the size of your bedrooms.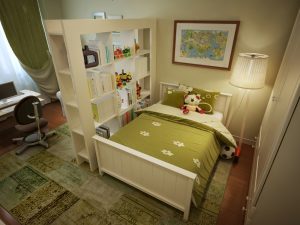 Storage beds
Storage beds are a brilliant way of maximising on the space in your child's bedroom. Mid-sleepers are slightly higher than a normal divan, with drawers and cupboards underneath. High-sleepers can be a great option for older children, with space for a desk and wardrobe.
Plenty of room for baskets
When your child loves small cars or little ponies you can soon build up a large collection. Providing your child with baskets gives them an easy way to tidy up quickly and keep things organised – they can carry the basket about while they play, and put it away easily.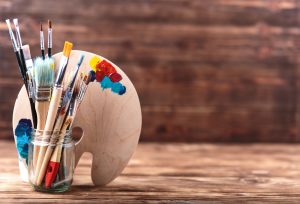 Jars for small items
When you have a little artist in the family you'll have crayons, paint brushes and pencils everywhere. Keep a selection of jam jars available as fantastic pot holders. They can also be a good place to keep small pieces of toys you tread on and just can't place.
Don't forget the shelves
Books, ornaments, the little craft projects they make at school – everything needs a home. Floating shelves are an easy way to utilise awkward and high wall spaces for a bit more storage.
Add a space for creativity
Children of all ages love to be creative – a corner of the room for an easel or a space for a desk. There's room for artwork and homework, inventions and writing stories, and as they get older, a space for laptops.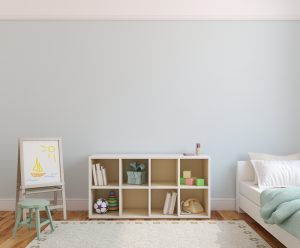 Box shelf storage is very versatile
Box shelf storage has become very popular in recent years, not least as it's very easily available in flat pack from local furniture providers. It can be adapted with doors, boxes and shelf dividers – and comes in a variety of colours to add personality to your room.
Remember something for the laundry
Kids can start learning to tidy up their own space at any age. Adding a fun laundry basket to their room helps to create habits of picking their dirty clothes off the floor – although actually hanging things up make take a little more incentive.
Drawers are not just for clothes
If you like to keep things out of sight, then a chest of drawers doesn't just have to be for clothes. Consider placing a couple of units next to each other – with some drawers for t-shirts and others for board games. The perfect solution.
Adding storage to your child's room might provide a home for everything they love. Sadly we cannot make sure they actually use it to keep things tidy though.