Delicious days out in Sutton Coldfield
We love Sutton Coldfield – the vibrant shops, the beautiful parks, the friendly people. Now we are heading into the warmer part of the year, we're thinking about eating out as well. There are so many lovely restaurants and cafes in Sutton Coldfield that we can't presume to say these are favourites – but we've picked out a few that you told us were great.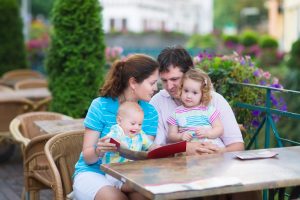 The Farmhouse Bistro
If you are thinking of a mooch about in the sunshine, then pop along to Mitchells Craft Centre. There's a lovely selection of crafty shops and an art gallery to explore, with ceramic painting for the children and interior design ideas for the adults.
After your wander, refresh yourselves with a delicious meal at The Farmhouse Bistro. There's a children's menu as well as a selection of cakes, but we're particularly intrigued by the traditional afternoon tea. That sounds like a treat we all deserve.
Windowbox Café
If you're out early the Windowbox Café is highly recommended for their hearty breakfasts and perfect poached eggs. A family run café in the high street, it's a popular choice with a lovely atmosphere. As coffee lovers, we think it would be ideal to stop by with the morning paper for a relaxed weekend cuppa.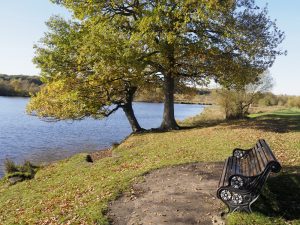 Blackroot Bistro
When you have 2,400 acres of National Nature Reserve to explore you need some sustenance. Sutton Park certainly provides, with a choice of cafés and restaurants.
Take the children for a walk through the woodland and around the pools. There's nothing like fresh air to help you build up an appetite. Then stop in at Blackroot Bistro for a light snack or lunch overlooking the lake with a well-deserved toasted tea cake or beautiful burger.
Millie & Carter
If you are looking for something a little more substantial, or a lovely evening out, then try Millie & Carter, also in Sutton Park. This charming steakhouse overlooks the reservoir, offering wonderful views while you eat. We'd obviously expect the steaks to be particularly special, and from what you've said, they don't disappoint.
The Loft at Buzzards Valley
If you love your wine, or a little G&T, then enjoy a tour of the The Buzzards Valley vineyard. Test a few of the award winning wines and gins made on site and explore the shop for a range of quirky and contemporary gifts.
Then head upstairs to The Loft, a warm and bright bistro with a lovely welcoming atmosphere. The menu offers a full choice of snacks, cakes and meals, all made from locally sourced produce – we can personally recommend the scotch eggs if they're available – and beautifully presented.

Treat Street
After all that healthy exercise in the park, or wandering through the shops, we think everyone deserves to indulge their sweet tooth a little. With tempting offerings of chocolate covered waffles, fruity crepes and a milkshake made with real ice cream, Treat Street has everything you could want. You can choose a slightly more 'grown up' option of cream tea, with your cuppa served in the tea pot of your choice, if you prefer. This is one independent dessert shop that is not just for children.
There's no doubt Sutton Coldfield and the surrounding areas has a lot of fabulous eating places. We're clearly spoilt for choice. Let us know where you love to eat out, so we can be sure to try it out soon.