Giving entrepreneurs a chance to thrive
A man in Banners Gate who started a small business from home eight years ago has recently secured a massive contract with Halfords Auto Centres, providing 450 branches around the UK with roller shutters, industrial doors, and door systems.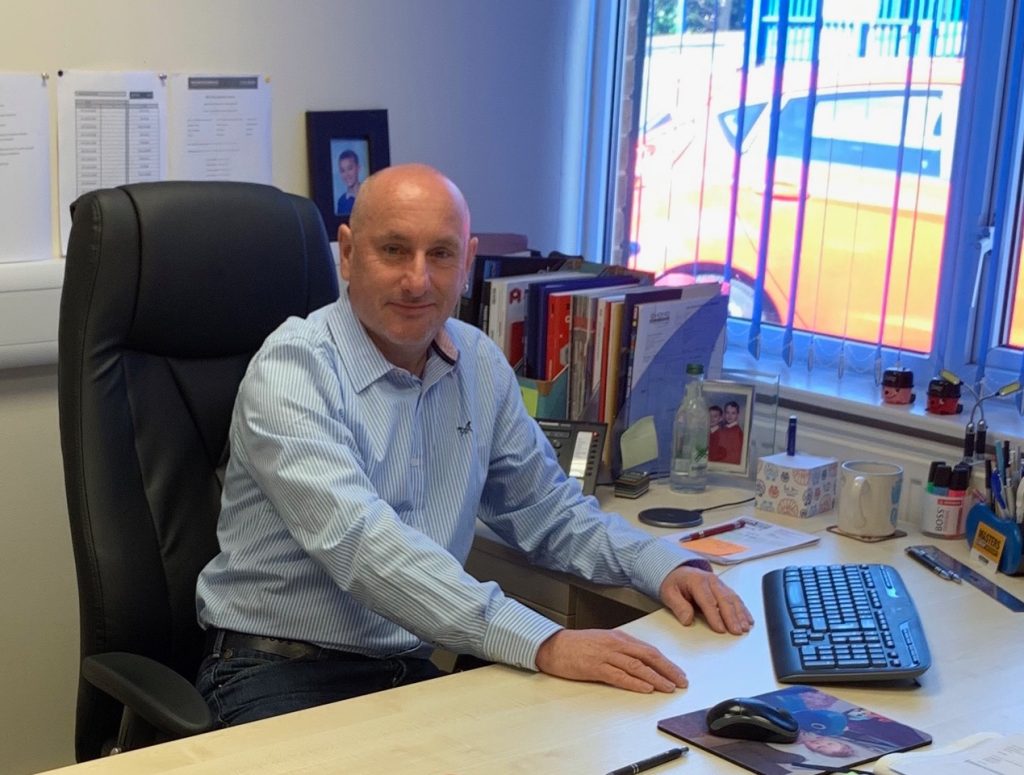 Currently employing 25 local people in a business worth more than £3.5 million, Paul Campbell (52), together with fellow director, Steve Bendon (55), and sons Ryan (23) and Thomas (20), now heads a group of complementary companies alongside the Wellingborough Door Company (WDC) including WDC Service Solutions, WDC Property Solutions and Architectural Glazing Services. The group works nationwide for blue chip operators including Holiday Inn, Screwfix, Bensons, Argos, and Tool Station.
Said Paul: "I branched out on my own in 2011, having been in the door access and security business since leaving school at 16. Working from home gave us a great start, but the catalyst to our exponential growth rests on our decision to rent office and stock space in a self storage unit in Maybrook Business Park. The move into Cookes Storage Service has given us the flexibility to scale up and, equally importantly, scale back according to the fluctuating needs of the business. It has proved to be one of the most astute and cost-effective business decisions we have made."
WDC is not alone in recognising the commercial benefits of working from a self storage unit, as Rennie Schafer, chief executive of the Self Storage Association UK (SSA UK), explained: "There are currently almost 1 million businesses using self storage across the UK. Over 600,000 of these consider their self storage unit a crucial part of their enterprise. While some use self storage to store stock or archive materials, we are finding that more and more entrepreneurs and business owners are now choosing to run their entire operation from within their storage space creating local employment for their growing businesses."
Cookes Storage Service is the latest business initiative from parent company Cookes Furniture. Retailing in the area for more than 70 years, Cookes first ventured into the self storage industry at the end of 2015, creating 97 units in a former furniture warehouse. Since then, demand has outstripped supply and the company has steadily increased its initial 7000 sq ft offer to more than 26, 589 sq ft.
Said Andrew Davies, director of Cookes Storage Service: "Nationwide, it is estimated that up to half of the 45 million sq ft self storage provision is used by businesses, creating new jobs, boosting the local economy, and underpinning future investment potential. Self storage facilities are increasingly becoming hubs for business incubation and expansion, alongside their more traditional use as secure places to store personal belongings."