How self-storage can benefit your business
If you are an SME, you might not think self-storage will help your business. You might be renting office space in the centre of Birmingham, running your own shop in Sutton Coldfield, or working directly from your home office. No matter the size of your business, we're certain we have a storage solution for you.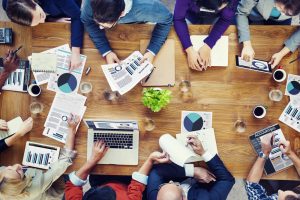 Self-storage benefits for Birmingham businesses
When you are already paying inner-city rates for your office space in Birmingham, you probably value every square inch. You need enough room for offices for your team, somewhere for them to relax on a break and a spacious meeting room for clients and conference calls.
What you don't want to do is pay premium rates to turn a room into a store cupboard, or fill with unused furniture. After all, that room could be just what you need for another member of the team.
Self-storage units are a good place to store all your spare office furniture. Even better, they make the perfect solution if you need to archive files and files of paperwork. Here's why.
At Cookes Storage in Sutton Coldfield we have archiving solutions ready for every business. We can provide racking and strong boxes. We'll even provide a free collection service to come and collect those full boxes for you, and put them in your unit.
In addition, our units come in various sizes so you don't pay for more space than you need, they are completely secure and indoors, so there is no risk of damp. What's more, being outside of Birmingham city centre, our prices are highly competitive so you'll save money on your floor space.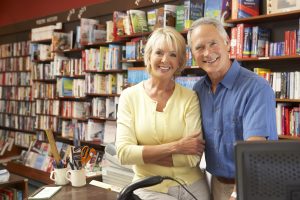 Self-storage benefits for retailers and shop owners
A big issue for retailers and shop owners in Sutton Coldfield is space. You need as much room as possible to display your products so that customers can see them easily – which means you don't want to be using any more than necessary for storing stock.
Of course, there are ways you can maximise your own back rooms – stacking your boxes high, using corridors as extra storage – but that has its own problems. Piles of boxes blocking your corridors is a health and safety hazard waiting to happen – not a great way of caring for yourself or your employees. Stacking boxes also means you'll struggle to find stock fast, and you are more likely to take losses due to damages.
At Cookes Storage we offer flexible contracts, designed to support businesses. That means you can rent a small unit for your slow-selling stock, keeping it safe, dry and undamaged until you need it.
Then, when you need more room for seasonal items or high turnover items, you can just increase the size of your unit short-term. The great thing is that we are easily accessible, so we're not far away when you need to just pop in for a quick shelf refill.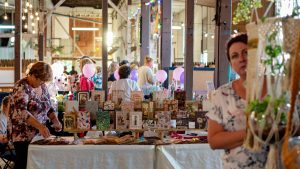 Self-storage benefits for sole traders and small businesses
Working from home sounds great. You can get up in the morning and be at work without spending hours in traffic jams. You can take a break in the day to walk the dog, and carry on later. You can be home for deliveries and repairmen.
The problem with working from home is that you can never quite switch off, and as your business grows it takes over more and more of your family space.
A self-storage unit can be the equivalent of a spare cupboard – giving you just enough space to store files, samples and stock, keeping it out of family life. A larger unit – the size of your garden shed – can give you space for stock and your event equipment.
If you are a stallholder and visit plenty of outdoor markets or local events, then you'll need somewhere to keep your gazebo, tables, banners, baskets, displays and products. At Cookes Storage we support local small businesses in the community. We're on hand to help you find the best solution for you to grow.
No matter the size of your business, we're here to support you. Call today on 0121 250 5055