How to prepare your house for sale
The sun is shining, spring is in the air – and it's house moving season. This is the time of year we start to see more houses for sale. If you are planning on moving house this year, you'll want to have your home looking it's very best for a fast and easy sale.
No doubt you've heard that you should fill your home with the smell of baking bread, but if cooking is not your best skill, what else can you do?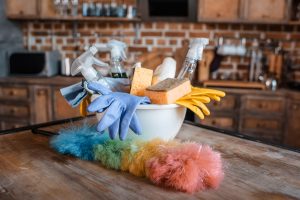 First impressions matter
It's hard to see your home through a stranger's eyes, but to really see where to start, you need to take a step back. If you can, ask a friend to come over and help.
First impressions count, so take a good look at your home from the outside. Do you have kerb appeal? Is the lawn mown, or are the weeds overgrowing the pathways? A quick touch of paint to the front door and clean windows can make all the difference, turning your home from shabby to welcoming.
A lick of paint
The same applies to the inside of your home. You might love the wall murals, and be so used to the rip in the wallpaper you don't even notice it anymore, but to a prospective buyer it means decorating and work.
Changing lightbulbs, mending dripping taps and fixing the broken step – all of these minor DIY tasks that you've been putting off for years now have to be done.
De-personalise the rooms
A prospective buyer needs to be able to see the space available, and imagine their own furniture in place. So if you can, remove as many personal items as you can.
Have a look at all the stuff that you can live without for a few weeks. Your family photographs, football trophies and CD collection, books and ornaments all make your house your home, but will be very distracting to viewers.
While you're clearing out the house it's a great time to sort and pack for your own move. Sort your items into things you can sell, or give to charity. Box up everything else and place it into short term storage units, to keep it safe and dry until you move into your new home.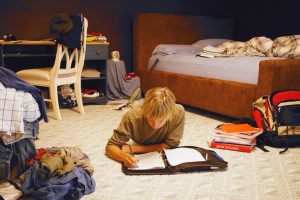 Make more space
If you do use a storage unit, move some of your extra furniture into it as well. If you can reduce the amount of chairs and tables taking up space in your home, the rooms will look larger, and buyers will be able to visualise their own furniture in place instead.
Garages and sheds often become hoarding places, filled to the brim with bikes, sledges, old toys, lawn mowers, boxes of clutter and so on. If you are taking it all with you, placing this in self-storage will help make your outbuildings look tidier and more welcoming as well.
Make sure everything is gleaming
No matter how house proud you are, every home builds up dirt and dust in the corners. Wipe down the skirting boards, clean the lampshades and wash out the oven. Check every corner for cobwebs and make sure the windows are sparkling to really show off your views.
Not only will your house sparkle, it will smell fresh, a far more inviting scent than last night's dinner and the dubious odour of pets – who, by the way, should be kept out of the way while viewers are looking round.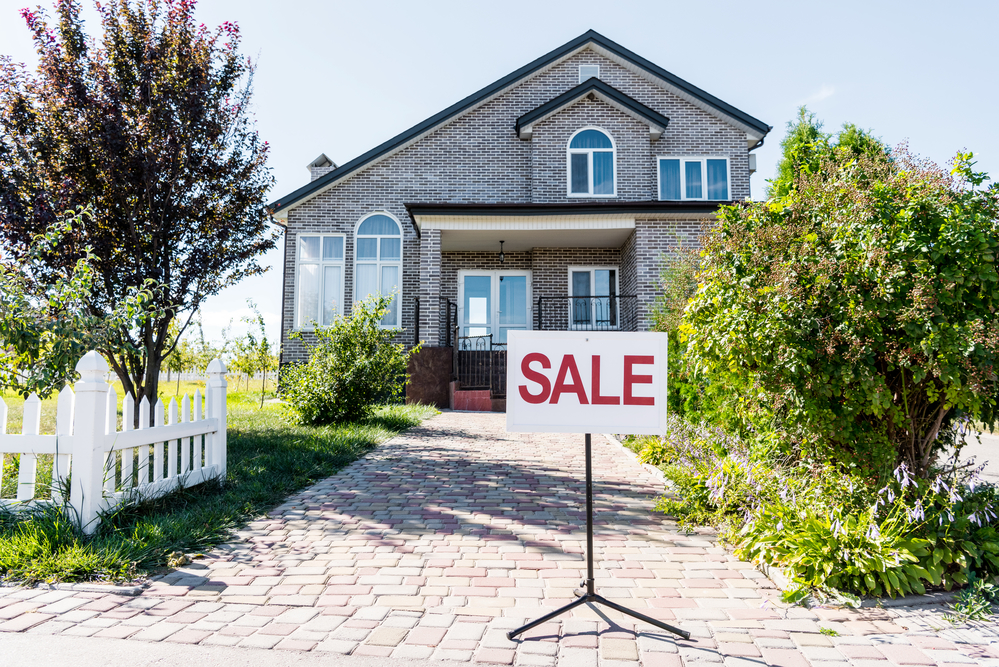 Let them relax and enjoy your home
On the day you have viewers coming, open the windows for a bit to let some fresh air in, particularly if you have the heating on so it's not too warm. Open all the curtains wide to let in the sunshine – and if you want to, get that loaf in the bread maker for a delicious, homely smell.
If you'd like to talk about short term self-storage or our free collections service, helping you to make your house move hassle free, then call us today on 0121 250 5055.