Are you using self-storage for your Christmas stock?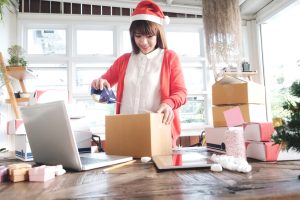 Christmas is coming – in fact, as a business owner you are already thinking ahead and preparing for it. If you sell products, you're probably already waist high in boxes of stock. But why are you cramming it into your shop already, when we have another solution?
There are a number of benefits of using self-storage for your seasonal stock – both for your own peace of mind, and to help you maximise your profits this festive season.
More space means more Christmas stock
Christmas may be your busiest time of year, and you really want to maximise on profit. How frustrating is it to run out of your top-selling products and see your competitors taking your sales?
With a self-storage unit you can order in plenty of extra stock so that you know you have enough to make every customer happy. With a range of unit sizes, we have all the space you need – your very own warehouse, making your online shop as large as any major retailer.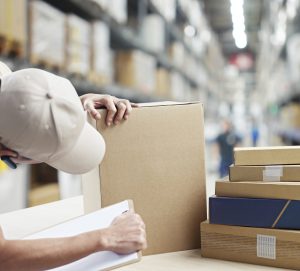 The season of peace and goodwill for online sellers
Christmas is a time of peace and goodwill – when our homes fill up with extra family coming to stay, overexcited children home from school and furniture squashed to one side to make way for a twinkling tree.
If you are an online retailer working from home, the last thing you need at Christmas is to fill the spare room and hallway with giant boxes. Keep the peace and goodwill at home by moving your stock out.
Health and Safety at work
It's not necessarily the first thing you think of when you're ordering in your stock, but it has to go somewhere. If you have a high street shop, with customers browsing your shelves out front and staff filling orders in the back, you don't want to risk hurting anyone from an overbalanced avalanche of boxes.
Keep your passageways clear and your fires doors accessible, your staff room clear and your shop spacious, with a second storeroom.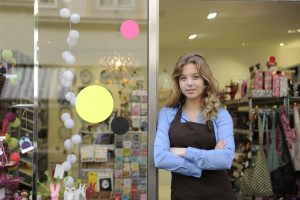 Avoid negative reviews and fill more orders
With so much extra stock to shift it's not surprising things get misplaced. The competition for online retailers is fierce, with negative reviews doing a lot of damage to your sales. Customers want to know their purchases will be posted quickly, and that you have everything in stock as they buy it.
With extra space in your self-storage unit, you can place boxes of stock on racking – which we can supply – so that your products are easy to find, organised, and less likely to be damaged or crushed by the boxes on top.
You'll be able to keep track of your stock, find and ship it quickly and keep your positive reviews coming in.
A cost-effective expansion for your business
There are plenty of benefits to self-storage contracts with Cookes. Our contracts are flexible and we offer great rates for short-term contracts – so you get seasonal space without long-term tie-ins.
Our CCTV and PIN coded access give you the extra security you need to be sure your additional seasonal stock won't attract the wrong attention.
Our storage units are indoors – dry, clean and ready-prepared with racking if you need it.
We'll even come and get your stock for you, saving you transport from your shop to your storage unit. And once you are set up, you can have new orders delivered directly to your unit.
Once in your unit, all you need to do is bring along the orders to create your own packing and distribution warehouse – just until the festive frenzy is over and you're ready for the January sales.
If you need seasonal self-storage, call Cookes Storage today on 0121 250 5055. Our team have the space solutions you need.