How self storage helps your small business grow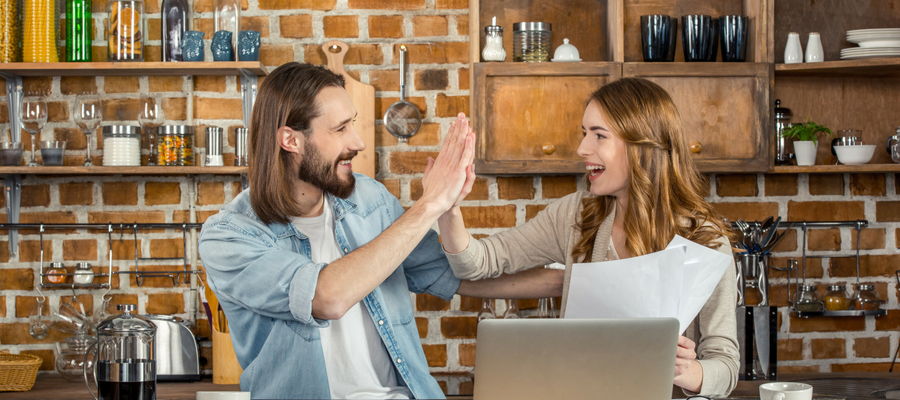 We are a nation of entrepreneurs – over 99% of businesses in the UK are classed as an SME (Small to Medium Enterprise). Around 76% of these are single person businesses – and that number grows almost every year.
Here at Cookes we know all about being a small business – after all, our sister business, Cookes Furniture, started in 1946 with one man, and remains a family run business today. That's partly why we love to help small businesses grow. The spirit of cooperation and supporting Buy Local campaigns keeps the West Midlands thriving.
Most small businesses start from home. There are no rental fees, which means you can put every penny into building your customer base.
But, as boxes start to take over your hallways and pile up in your bedroom, what do you do when you need more space? Taking on a formal business premises can be a daunting thought – long contracts, high rates and the added pressure to bring in high enough sales every month.
The benefits of self storage for small businesses
Flexible storage space.
Cookes self storage has a variety of different sized units, so you only pay for the space you need. And as you expand, your storage unit can expand with you.
Secure and safe.
Storage units have more security than most business premises. At Cookes we have 24 hour CCTV surveillance and PIN access control with limits access to staff and authorised customers.
No lengthy contracts.
Whether your business is growing, or you just need seasonal space, self storage contracts can be as short term as you need. Flexibility is key for small businesses.
No overheads.
No electricity, gas, water rates, council tax . . . Just one rental fee to cover, so that you can keep your hard earned cash where it should be – in your growing business.
Your health and wellbeing
Of course, removing all the stock and clutter from your home has other benefits – keeping the family happy and giving them room to move being one of them. The other is helping you to separate work and home lives, achieving a very necessary balance for your health and wellbeing.
We love to support small businesses – it's how we started, after all. So, if you are just thinking of expanding, or one of the thousands of online sellers looking for a place to keep stock – or just fed up of seeing your work life taking over you home, call us now to see how we can help you.