Seven reasons more people are using self-storage
It may have started in America, but as with many things, self-storage is rapidly becoming more popular in the UK. More and more storage providers are opening for business and, according to the SSAUK, approximately 13% of households have used self-storage at some point.
With increasing numbers of homeowners and commercial businesses turning to self-storage as a simple and cost-effective solution to their storage needs, here's a look at some of the more common reasons they do.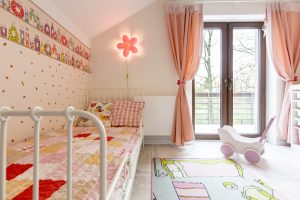 More bedrooms in the home
If you are expecting a new baby, you'll need to turn your home office into a safe haven for tiny fingers. But you won't want to get rid of the existing furniture – before long your baby will be moving back into big sized beds and wanting desks of their own.
Home office to work office
Talking of your home office, as your business expands you don't want to keep boxes of stock in your house and taking over your hallways. The downside of working from home is that you can never quite escape it – but having a small office set up in your own storage unit keeps costs down, and your home life separate.
Moving house
When you are moving home a temporary bit of storage can come in useful. Declutter your current home and stage it for a quick sale, or store all your excess stuff until you are settled in to your new home and you're ready to unpack at leisure.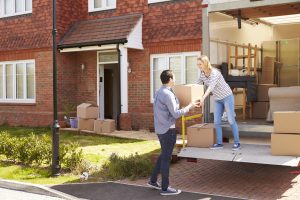 A secure place for your tools
If your business depends on your equipment, it's vital that you keep it safe and secure. Keeping tools in your van is risky, when one burglary later and you have not only lost expensive gear, you may well lose a few days work as well. Keeping tools in self-storage gives you a well-protected lock up and a place to repair, clean and maintain your tools as well.
Merging homes
You may be moving in with your partner, or your elderly relatives may be moving in with you. Either way, that's two houses full of furniture, beds, kitchen utensils, plates, books, and bedding that need sorting through and thinning out. Using self-storage to keep things in means you don't have to get rid of anything you love but have no space for, and you can take your time in dealing with the rest to get the best deals.
Seasonal storage
There are certain times of the year when you need to boost your stock – Christmas being the obvious one. Making sure you are ready for seasonal sales means ordering in additional products. With more room you can get more than you need, so you don't have to turn down sales. Short term storage contracts make the perfect solution – your home or shop remains uncluttered, and your boxes don't get crushed and damaged in small spaces.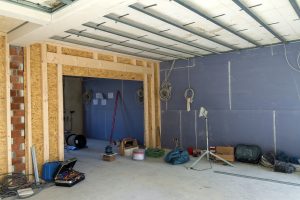 Renovating your home or office
From simple redecorating to knocking down walls and remodelling rooms, renovating always creates a lot more mess than you expect. Move all your furniture or important office equipment out of the way for the duration, and you'll avoid paint on your sofa or damage to your printer.
At Cookes Storage our units are available in a variety of sizes and with short and long term flexible contracts, so that you only pay for the space you need, for as long as you need it. With CCTV, PIN code entry and indoor units, you have all the security and protection you need to keep your stuff dry, safe and secure.
If you haven't considered self-storage until now, let's talk. We have all the space you need.