With storage units offering business services, why choose anyone else?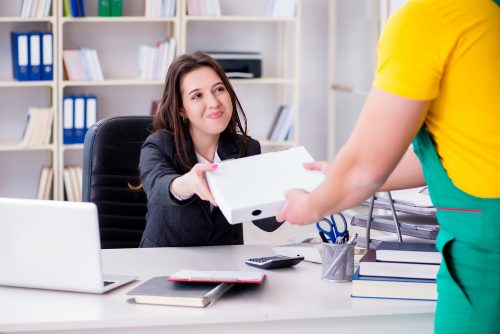 You might think that working for a storage company doesn't involve a great deal of customer interaction. Visit Cookes Storage and you'll be pleasantly surprised. It's a hub for business, full of friendly chatter and a cup of coffee always on hand for visitors.
That's because storage in the UK is a rapidly growing entity, offering more than just an empty, lockable space ready for boxes of ageing paperwork. At Cookes you'll find office space, a kitchen, bathroom and plenty of seating for casual meetings. The storage industry is expanding and diversifying as much as any other, and offering business services is just the start.
A number of businesses operate completely from the storage units in the building. Smaller lockers might be preferred by students or members of the public for short term rent. However, there is a choice of larger units up to a 500ft² warehouse.
What helps Cookes stand out is their commitment to the local area of Sutton Coldfield, Tamworth and Birmingham, and to helping other businesses grow. The staff are regular networkers, involved with the local community and understand the challenges facing businesses today. The Cookes team, from both the furniture and storage sides of the business, come together to sponsor local events, most recently the Great Midlands Fun Run.
It's a matter of pride that every customer soon feels part of the family. But that's no surprise when you consider that Cookes has been run as a family business for over 70 years.
There are a number of other family groups working at Cookes. Deputy Branch Manager Deven and her mother Lesley work together overseeing operations in the storage facility. They are on hand to take calls, accept deliveries and greet visitors, providing a front of face service for any business on site and welcoming every one of their customers by name.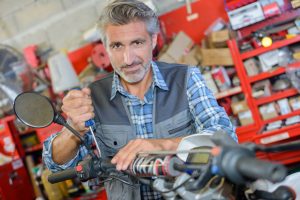 Together with Logistics Manager Andrew Davies, Deven and Lesley help new businesses get set up in their storage facility, whether it's a day-access unit or one of the 385ft² drive up units with outside access. They'll organise Wi-Fi, lighting and power, and provide quotes personalised for your business type. Their in-house removals team can even be on hand to transport heavier items.
The versatility, and lower costs of using an out of town storage unit for business, rather than inner city properties with full business rates, appeals to a number of industries. At Cookes alone there are already plenty of different business types with different needs:
Long term secure storage with occasional access, archiving paperwork and customer information, perfect for accountants and lawyers
Regular access to store equipment and large items of stock or samples, great for retailers, architects, carpet fitters and so on
Charities, storing donated furniture and clothing until needed
Daily access, from motorbike workshops to online retailers
Evening access, for band practice or hobbies.
With more enquiries coming in every week for space to turn into yoga studios or for artists looking for rooms to work, the versatility of the storage industry just keeps on growing. The team are ready to take on any challenge, with expansion plans already underway to offer even more storage for local businesses.
If you're local and looking for space to grow your business, get in touch with Cookes. You'll be surprised at how versatile an empty space can be.