What could you do with a spare room?
Have you ever thought about what you would do if you had a little more space in your home? How about if you had a whole extra room?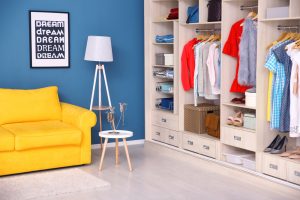 A traditional spare bedroom
The first use that springs to mind is an extra bedroom – the traditional meaning of a spare room. If you have regular visitors staying overnight, grandparents stopping by to look after the children perhaps, then having an extra bedroom prepared is obviously useful.
But if it's only used occasionally, then handing over an entire room in your house to an empty bed seems a bit wasted when there are plenty of day bed or inflatable options that mean when they aren't needed, you can hide them out of sight. So, what could you do with that spare room?
A home office
As many of us have found in the last few months, when you are working from home you need a little peaceful space. Imagine having a little den of your own, a place where you can pile up the paperwork, printer and boxes of stock and keep them away from the rest of the house.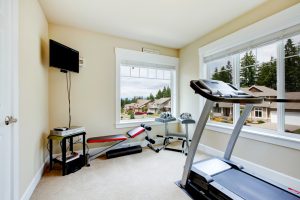 Your home gym
When you have a gym in your home, just think of the advantages. You can get straight out of bed and start your day with a workout, without having to travel anywhere. No more queuing for machines. Straight upstairs to your very own shower, with all your preferred toiletries to hand. Having a gym in your home means you can fit in small amounts of exercise daily around your own routine, rather than having to schedule slots into an already busy day.
A personal library
Wall to wall bookshelves, a cosy armchair, and a standing reading lamp. Turn your spare room into your own hiding space and enjoy the peace and quiet. We'd have to put a coffee machine in there too.
A walk-in wardrobe
If you love fashion, you've probably got a large pile of clothes and a wardrobe that's just so full you can't see one shirt from another. Imagine walking into a room lined with clothes rails, a large full-length mirror, wonderful lighting, and a rack just for shoes. If that's your dream, then all you need is to make some space in your home to bring it to life.
A games room
Not all playrooms have to be for children. In fact, if you are going to put a pool table in yours, you should probably keep them out. With some thought into how to make the most of your space, you could create a fantastic place to entertain friends. Pool might not be your thing, so how about table football or a dartboard?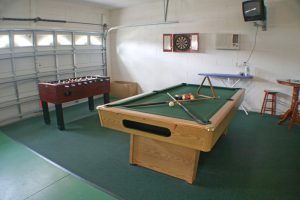 Your own bar
When you enjoy socialising but want control of the music, then having your own bar is a great idea. If you have a spare room downstairs or can convert your garage, you've got the perfect space to set up a mini-bar and wine rack. Invite friends round and enjoy karaoke nights – it might be best to invite the neighbours.
A craft studio
Whether you enjoy sewing or jewellery making, crafting usually requires a fair amount of space. You need to store your sewing machine, beads, fabrics, materials, and books. Having your own craft room means you can keep the mess in one place, and you don't have to clear up partway through a project so that the table can be used at mealtimes.
If you do decide to make more use of the spare room in your home, the first thing to do is declutter. If you need to store anything with us, we've on hand to talk about storage units. Just give us a call on 0121 250 5055.