Setting up your own online shop
When you are planning to build an online business, understanding your marketplace can be key. There's a number of things to consider to make the most of your e-commerce shop, with the main one being where you decide to sell your items.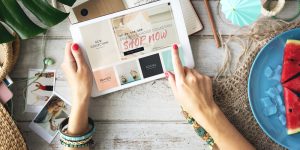 Where should you be setting up shop?
There are plenty of online platforms for selling your products, but the best known have to be eBay or Amazon. Are these right for you though?
Both are huge, established marketplaces, which gives you the advantage of a large consumer base. Plus, your buyers already trust the platform and protection it gives them. However, you are competing against large numbers of established sellers, and both Amazon and eBay have higher seller fees than other platforms.
One of the main differences between the two is that you have a fixed price on Amazon, while you can choose to auction items on eBay, or sell them with a fixed Buy It Now price. Another is the way listings appear on each platform. On Amazon, if you have the same product as other sellers you are often listed on the same product description. The main way to stand out is to keep your prices low enough to be competitive, which could be a problem for small sellers.
On eBay, you have control over the pictures and wording you use to list your item, so spending time understanding how to make the best use of headlines and keywords can be beneficial. You can also compete more directly with large sellers, as buyers may have other priorities than just cost, such as timeframes – how soon the auction ends – distance and options to collect goods themselves.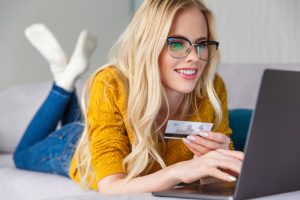 Other options for online sellers
Etsy is a fabulous online marketplace for handcrafted and vintage goods. If your products fit into these areas, this could be the best option. Your goods will stand out more than on eBay or Amazon, and buyers come to Etsy specifically for something unique.
Another growing marketplace can be found on Facebook. However, it has limitations. Firstly, you need to understand the platform. There's the Marketplace where you can list secondhand items, but you don't actually sell them. If a buyer wants your goods, they contact you direct to arrange the details.
Then there's your Facebook Shop. You need to set up a business page and then learn how to set up the selling element. Then there's the marketing to bring buyers to your page. And that's where Facebook can be hard work, as you need to build up engagement with your audience to be found. Starting your e-commerce business on Facebook can be a slow process, especially when you already have an established consumer audience on other platforms.
Building your own website
Another option for selling is to set up your own website and online shop. You have the immediate advantage of controlling everything yourself – prices, listings, descriptions and costs. You also won't face immediate competition from other sellers, although you do have to consider that other people may be selling the same items, and today's savvy buyers always shop about to compare prices.
To make the most of selling on your own site, you need to start with a great website. This doesn't have to cost a fortune – in fact you can build your own online shop fairly easily. But you do need to understand things like SEO (search engine optimisation) and have an idea of how to market your shop to build up presence.
With your own shop you are also building up your brand, so if you also have a bricks and mortar shop, this is an obvious choice. Your customers will get to know you through your reliability and reviews, and you appeal to customers who don't like the big platforms or prefer to support the local and smaller business.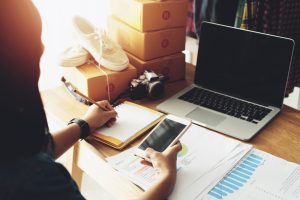 A little bit of everything
When you are just starting your online shop, you might want to try everything. List some items on eBay and Amazon – or Etsy if your products fit – and build your own website as well. Then you can monitor and compare sales to see where you make the most profits.
Once your business takes off, you'll need more space for your products. Keeping stock safe, organised and undamaged means you need a place for shelving, packing and a desk, with wifi to manage your orders. That's where we come in. Call Cookes today to see how we help support online retailers to grow on 0121 250 5055.